Russian Technical Society, the customer for the Nekrasovka landfill rehabilitation project in Moscow, continues public consultations as part of the project's environmental impact assessment.
The preliminary EIA materials and the associated terms of reference will be open for the public starting from 4 December 2015 at the Nekrasovka district administration and at the office of Morton Invest, the developer. Questions can also be faxed to +7(495)545-34-21 and e-mailed to Marina Kumskaya from SHANECO Group (
kumskaya@shaneco.ru
).
The hearings will take place at 18:00 on 22 December 2015 in the building of School 2051 at 8/2 Zaschitnikov Moskvy proyezd, Moscow under the auspices of the Nekrasovka district administration.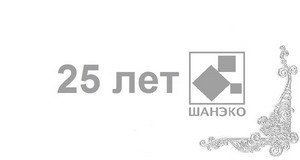 SHANECO 25 years old
Today, on the 14th of May, we celebrate the 25th anniversary of SHANECO!!!
Congratulations to all our employees with a great holiday, I wish you good health and realization of creative plans and ideas.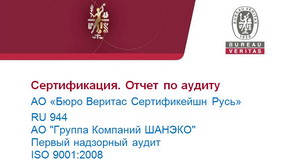 JSC "SHANECO GROUP" passed the Supervisory Audit
On March 29-30, 2017, Bureau Veritas Certification Rus JSC conducted the Supervisory Audit, confirming that the quality management system complies with all the requirements of ISO 9001: 2008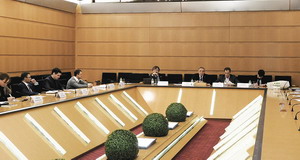 Conference on priority regulatory documents for design of infrastructure facilities
A conference on priority regulatory documents for design of infrastructure facilities was held on 23 October 2016 in the Moscow Government building. The conference was chaired by E. Pupyrev, a member of the National Association of Surveyors and Designers and the Chairman of the Engineering Infrastructure Committee. Participants adopted a resolution reflecting the professional community's opinion on the topic. SHANECO was represented by Alexander Ryabenko, a deputy CEO.